My furmily went here two long days in a row, (they came back each evening.), left me on yard guard duty, even on my birthday, and went here to attend graduation/commencement exercises.
Hill Auditorium: Waiting for the grad students to arrive.
Receiving His official Handshake!
He is proud!
Outside in the cold and wind...not what you would expect at the end of April...
The 'Graduate'
Those first pictures are from April 29th. This Graduate School Graduation was in Hill Auditorium, a beautiful venue for this event. Afterwards we went outside, and oh boy it was COLD, Brrr! And windy! At least it was dry and there was some sun behind the clouds...
The next day on my birthday they went to the so called 'Big House', Michigan Stadium, where the whole university had graduation exercises. It was jammed with gowned young people and many more family, friends and visitors coming to watch and congratulate all the newly graduated students...Bachelor Degrees; Master's Degrees and a whole lot of Ph D's even! Wow, lots of learning happens at The University of Michigan!
And it was damp, but not raining...and yes it was still windy and cold. Brrr.
The Big House
Yes, Its huge!!
Happy And Proud!
Boss Boy with Unfurbro the Grad
Master Of Science In Civil Engineering
What a grin!!
I have to pawrty for my unfurbro on my birthday, Wowee! I should make him wear this cap, BOL!
Happy Graduation...and Happy Birthday to me!
It seems kind of scary to be 14.
Real men wear pink!
A burger?? But I want a real one, they taste better!
If I sing, can I have a real one?
Pawlease?
She just keeps on clicking...all I get is cookies...
Sigh...
Are you bringing me my burger??
Maybe another day...and when do I get real ice cream? What, there is no ice cream in this den??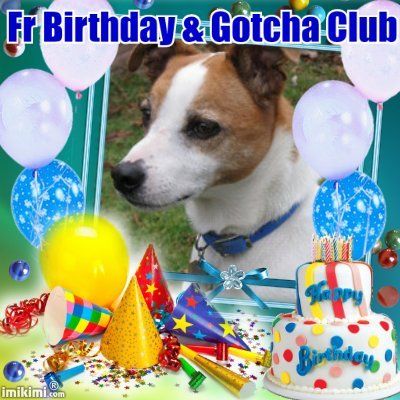 I got this card from Dogster's Birthday/Gotcha Day Club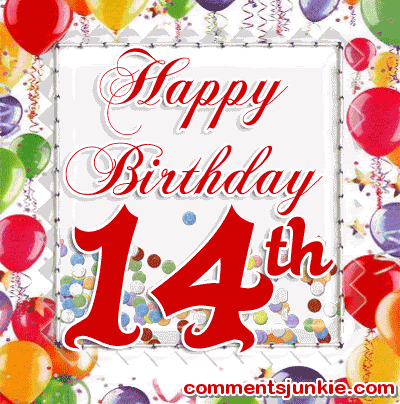 This card came from some nice doggy pals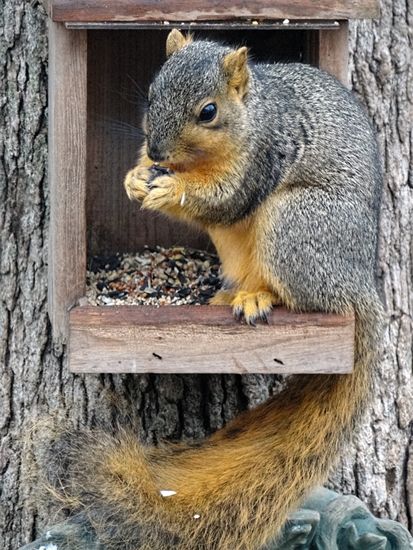 This card came from Flicka and family, another pal from Dogster A Varmint! I gotta run and chase that dude, BOL!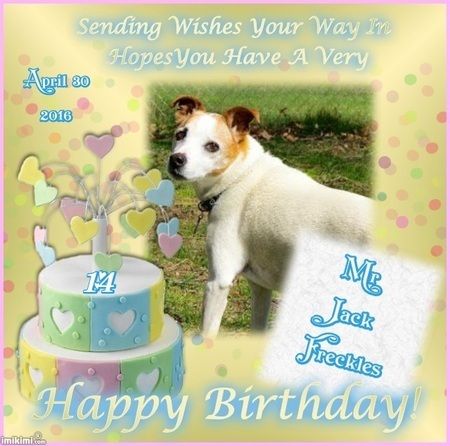 This card came from Cooper and his family, another good pal from Dogster and a fellow JRT.
All in all, I had a purrty good birthday!
Growlmy says now I sound like a jungle bell, cause I got three new tags on my collar...a rabies tag, a license and a shiny new name tag, cause I lost my old one.
I can't have real burgers or ice cream, because growlmy is worried how that would affect my digestion, sometimes I throw up evfur since I had those wobble events...and yes I still wobble and stagger, but I just ignore it as any good terrieristic pup like me would do, BOL!Stairs are the worst so they are blocked off and the couch cushions have not been put back on yet, they are too high for me to jump safely...and I just don't want growlmy to worry about me breaking a leg or something...so I mostly just oblige her by laying in a bed...one of several...on the floor. She put one by the kitchen, one at the bottom of the stairs, and one beside her desk.